The Toledo-Lucas County Health Department strongly recommends individuals exposed to a COVID-19 positive person to quarantine for fourteen (14) days from the date of the last exposure (day zero).
Individuals MUST quarantine for a minimum of ten (10) days
and monitor for symptoms through day fourteen (14).
1. FACE COVERING IS REQUIRED FOR ALL STAFF MEMBERS AND STUDENTS-- AT ALL TIMES.
2. Daily health assessments will be conducted on a daily basis for employees (self-evaluation) to determine if "fit for duty" and for students (temperature check).
3. Maintain good hygiene at all times – hand washing and social distancing.
4. Clean and sanitize all classrooms, public areas and offices throughout workday and at the close of school day.
5. Classrooms capacity will be limited in order to meet social distancing guidelines.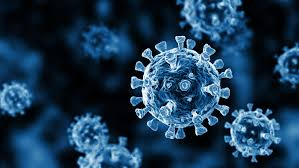 CLEANING OR DISINFECTING?
Cleaning means washing with soap and water to remove large pieces of dirt and grime. Cleaning helps destroy some germs and should be done before disinfection.

Disinfecting means using an approved
disinfectant to kill germs, including the virus that causes COVID-19.

You should disinfect when:
• The area is indoors. Because sunlight helps
to destroy coronavirus, routine cleaning is
typically sufficient for outdoor surfaces.

• There have been people in the area within
the past seven days. Viruses cannot live on
surfaces indefinitely, so routine cleaning is
typically sufficient for areas that have not
been occupies for at least seven days.

• The area is a high-traffic area where
surfaces are frequently touched, or where
objects are frequently shared. Consider
surfaces and objects like shared desks,
chairs, toys, toilets, dining tables and
cafeteria surfaces, keyboards, gym
equipment, and classroom supplies like
calculators and staplers. Limit the sharing
of resources when possible by having
students bring their own supplies.