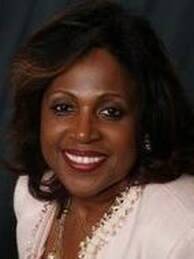 IN MEMORY OF OUR FOUNDER
ANN JERKINS-HARRIS
4-25-1949 -- 2-08-2021
KINDERGARTEN THROUGH 8TH GRADE

ENROLLMENT NOW
READY, SET, ENROLL!!
Your child is our mission!!
go to enrollment 2023-2024 section and download applications and/or call school office:
419-382-2280 x: 103 plan a visit to our school
We are excited to begin a new year of partnerships to educate the children we are blessed to have enrolled in Ann Jerkins-Harris Academy of Excellence.
This year our motto is "Being the Best Versions of Ourselves". We are also building a culture of celebration within our school. We will celebrate our successes and each other all year on a regular basis. We invite you to extend this motto and our culture of celebration in your home and in our community at large.
With the help of our staff, teachers, parents, extended families, community and especially our students we are going to have an exciting and fruitful year of learning and celebration.
Thank you for your Partnership,
Mrs. Sonya R. Loggins
Superintendent and
School LeadER
Ann Jerkins-Harris

Academy of Excellence

Celebrating Eleven Years of Excellence
Oldest independent charter school in the Toledo area
BUILDING BETTER SCHOOLS:
LOCAL CHARTER SCHOOL CELEBRATES ITS LEGACY
By: kristian brown
INTERVIEW TO OUR SCHOOL SUPERINTENDENT / SCHOOL LEADER
published august 9, 2022 13ABC-TV ACTION NEWS
TOLEDO, Ohio (WTVG) - It's been around for a decade..
While other charter schools have closed up shop, Ann Jerkins-Harris Academy of Educational Excellence has sustained.
So what's the secret to success?
The Superintendent School Leader of the academy — located on 728 Parkside Blvd., — said the secret is the value her staff places on its students.
"We credit our longevity with the fact that our students are important to us and that we make sure that every student gets what they need when they come here. They get social-emotional support, they get the academic support they need. Every teacher is here because they love children, they care about children and they want them to succeed," Sonya Loggins, Superintendent School Leader said.
In 2012, the school was founded by Loggins' late mother Ann Jerkins-Harris who died in 2021.
"My mother believed in educating the whole child that means including their social-emotional learning; their academic learning; their personalities; their interest; and their families. We encompass all of that in our school," Loggins said.
The K through Sixth charter school is tuition free and offers free transportation AND FREE BREAKFAST AND LUNCHES.
School officials said their enrollment has decreased due to COVID. The academy currently has nearly 100 students enrolled.
"We value quality above quantity. So the quality of education is what's important to us not the number of students in our classrooms. The smaller the number of students the better education we can give them," Loggins said.
The academy is offering limited enrollment for 2022 to 2023 academic year.
OHIO AUDITOR OF STATE AWARD TO AJHAE
CELEBRATING OUR 11th ANNIVERSARY !
2012-2023
Our school has been in existence since 2012—and it has been growing – next school year up to the eighth grade. In our growing process we have been attached to our original fundamental core principles which have made, and continue to make, AJHAE an attractive option for families and students in need of choices in their educational development. WE ARE ACTUALLY APPROVED TO GROW UP TO THE EIGHTH GRADE.
Our core curriculum and enrichment classes are geared to offer our students the best educational program, focusing on their specific needs. Our enrichment courses, such as: leadership, music, arts, humanities, technology and online learning to promote in our children the basis of a strong educational background that will allow them to be successful in upcoming years. We serve English learners and believe strongly in supporting students with special needs. In short, all students who come to us are treated personally, and our academic goals are standards-based and structured to accommodate a variety of personal needs and goals.
One of our most important goals is to listen and to improve our support to all of our students, maximizing both academic achievement and personalizing the support for every student. It is part of our mission to hold ourselves accountable to providing the best education for all of our students. We achieve this by working together and providing the choices that reflect the changing needs and circumstances of our students and their families.
Thank you for selecting the
Ann Jerkins-Harris Academy of Excellence
for your child.
We are very excited about our upcoming ELEVENth school year! We have been growing slowly but surely thanks to the community support.
At the Academy —an elementary leadership and culturally responsive school--, we are proud to provide our students with the opportunity to learn alongside a diverse group of children and families who reflect the racial, cultural and socio-economic diversity of the communities surrounding our school. Our standards-based program provides an academically challenging, creative and emotional supportive environment for our students and is designed to continually expand student's knowledge and understanding of concepts, ideas and information.
The educational philosophy, called constructivism, is the cornerstone of our instructional delivery at our school. We offer our students the strategies for gathering information, a classroom climate of shared inquiry, and hands-on experiences making use of a variety of materials. Teachers design projects to promote collaboration between students, connect concepts between curricular areas, and anchor state standards in meaningful contexts like those students will experience in their lives beyond the classroom. Projects will be shared with our community in performances, simulations, art shows, and displays as we celebrate together the continuing joy of lifelong learning.
Definitely, our school is designed for families who are seeking innovation in education. Through our Personalized Learning Model, students participate in enrichment classes in the core subject areas of language arts, math, social studies and science. We offer a wide range of programs plus onsite intervention and enrichment curricula, including technological resources. The school provides high-quality and state adopted curricula.
The ANN JERKINS-HARRIS ACADEMY OF EXCELLENCE
also provides a Special Education Program for students of special needs.
Because we firmly believe that
ALL CHILDREN CAN LEARN,
we provide through our SPED program a diversity of related services:
Speech and Language Therapy, Occupational Therapy, Physical Therapy,
Psychological Services, Mental and Behavior Services.
We encourage you to maintain an active role in your child's education. As a new and growing school, we welcome your comments, feedback or questions you may have. Feel free to call or set up an appointment if you would like to discuss any matters pertaining to your child's education and school.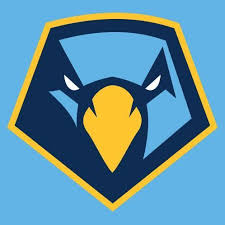 Home of the Mighty Penguins
FIELDTRIPS AND INSTRUCTIONAL EVENTS AT AJHAE
Special Education Services
SUPPORTIVE AND INDIVIDUALIZED EDUCATION FOCUSED ON YOUR CHILD NEEDS
The ANN JERKINS-HARRIS
ACADEMY OF EXCELLENCE
School District Department of Special Education
provides educational support to students with special needs.
Programs for most disability areas are available to students within the district. General information may be obtained by calling 419-382-2280.
Support is provided to students with disabilities through an Individual Education Plan (IEP) with support in the following areas:
Autism
Speech & Language Impairment
Emotional/Behavioral Disability
Specific Learning Disability
Occupational Therapy
Physical Therapy
Psychological Services
Intellectual Disability
Tutoring Services
Students with disabilities not qualifying for special education may be eligible to receive services through a 504-accommodation plan.
INVITATION TO PARENTS
FROM THE OHIO DEPARTMENT OF EDUCATION
TO PARTICIPATE IN A SHORT SURVEY.